Kailua Town's free monthly Hawaiian music and hula performances are back! Beginning in May, the "Kanikapila in Kailua Town" Hawaiian music series and "I Love Hula in Kailua Town" hula series return to the Kailua Town Center parking garage, behind Longs/CVS.
Kanikapila – starting May 14
The "Kanikapila" series kicks off on Saturday, May 14, from 4-5:30 p.m., featuring Kawika Kahiapo and Friends. Kahiapo, a Na Hoku Hanohano Award-winning slack key master and recording artist, also hosts and books talent for these monthly performances, which can be enjoyed on the second Saturday of each month.
I Love Hula – starting June 5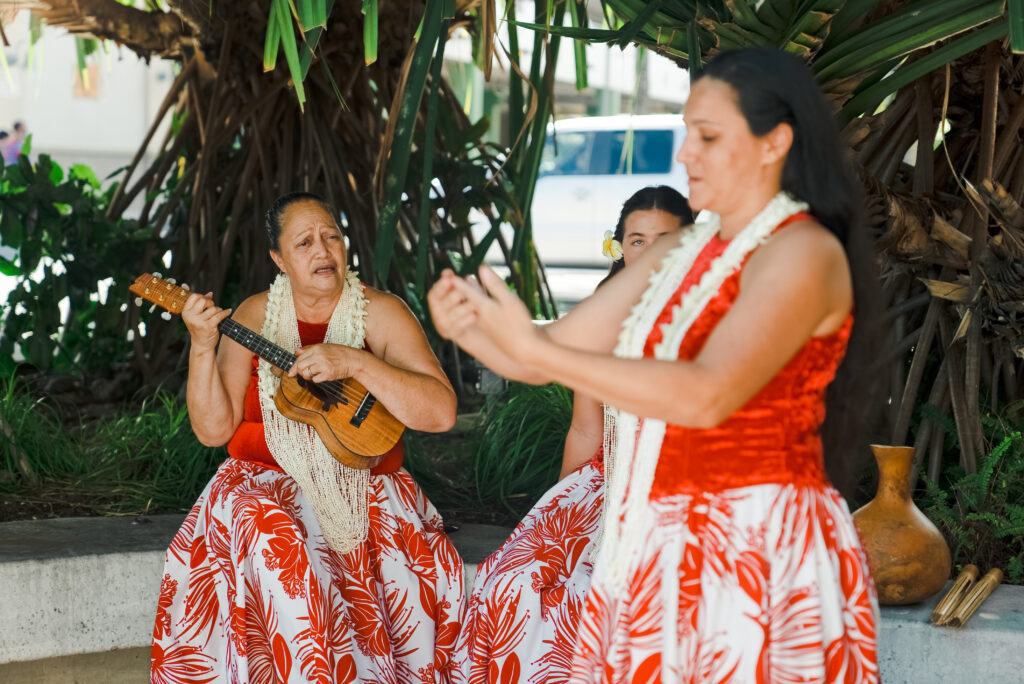 The monthly "I love Hula" series showcases Windward Oahu hula halau beginning on Sunday, June 5, from 2-3 p.m. Programmed and hosted by Charlani Kalama, kumu hula of Halau Ha'a Hula o Kekau'ilani Na Pua Hala O Kailua, performances take place the first Sunday of the month.
Stop by and enjoy some of the finest authentic Hawaiian music and hula artists! Chairs are provided – or bring your own. These free community performances are sponsored by Alexander & Baldwin.