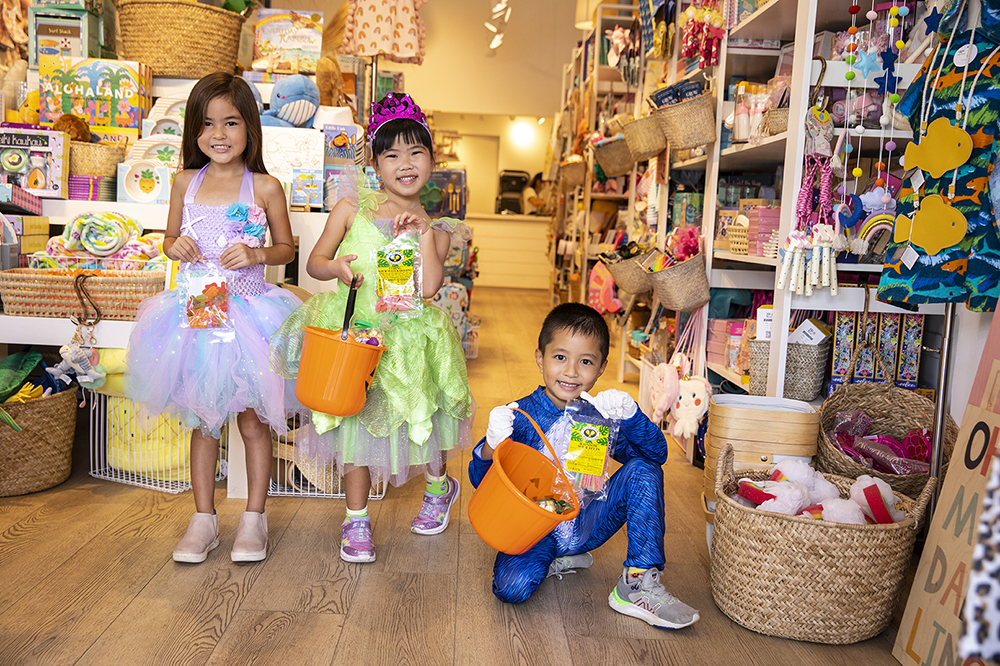 The Great Pumpkin Hunt!
October 21-31 | 11am – 4pm daily
Welcome to Kailua Town's FREE family adventure – a self-guided Halloween quest around town to find pumpkins, hiding in plain sight, with QR codes and clues that lead to treats and prizes for keiki.
Pick the day you want to play, between 11am. and 4pm, October 21 – 31.
The hunt begins at the Lau Hala Shops lobby (near the UFC Gym entrance).
There are three locations within walking distance where you will find a pumpkin with a QR code. (Hint: the pumpkin can be a sticker on a window/door or an actual pumpkin on display!)
Find all of the pumpkins and solve the clues by 4pm daily. Plus, some locations have special treats!
Arrive at the final destination to receive a keiki treat bag and a token to redeem for a gachapon-style prize capsule from the Great Pumpkin Prize Machine!
Participants 18 and older can enter to win a $250 prize package that includes gift cards and goodies from Kailua Town merchants (Official Rules Here).