Kailua Town's vibrant mix of merchants just expanded with the opening of two locally owned and operated businesses dedicated to pleasing those with discerning tastes: Double Three Bubble Waffles n' Creamery and Aesthetic Hawaii Gallery.
Double Three Hawaii
Those who haven't indulged in the Hong Kong-style bubble waffles at one of Double Three's other two Oahu locations are in for a tasty twist on the usual waffle cones found at most ice cream establishments. Owners Yugo and Sirri Kawasaki brought the fun dessert concept to Hawaii four years ago to serve with Ice cream. Here, the puffy, hot-off-the-griddle waffles are shaped into cones that are filled with ice cream, then crowned with a choice of toppings and a syrup drizzle – delivering made-to-order sundaes in a cone.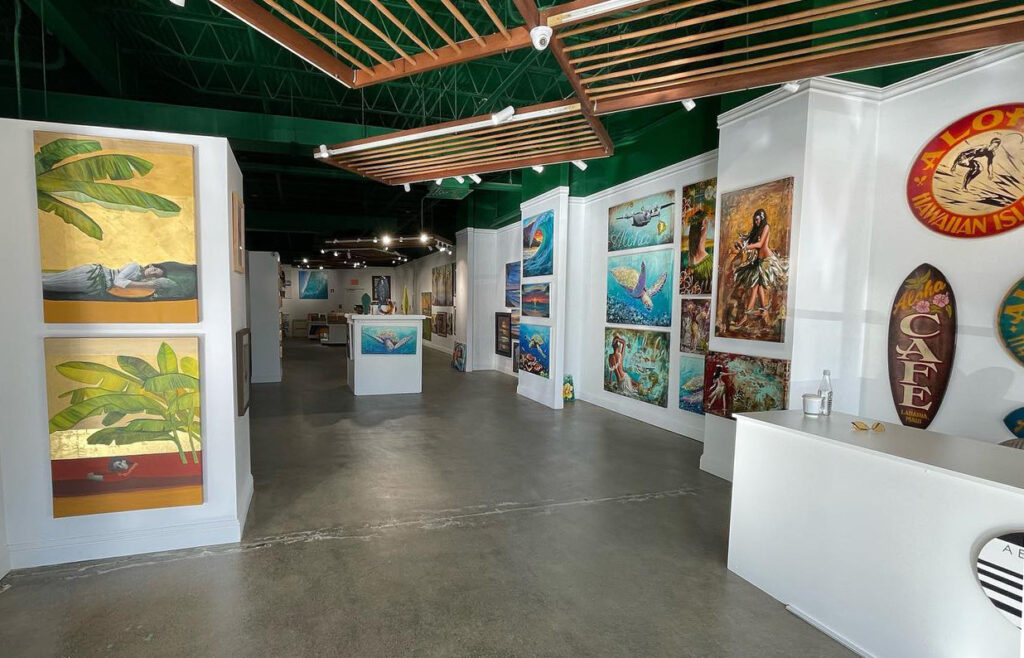 Aesthetic Gallery Hawaii
602 Kailua Rd. #102
Aesthetic Gallery Hawaii
Aesthetic Hawaii's new Kailua gallery is owner Grant Kirkpatrick's second location on Oahu. Art enthusiasts can find a broad collection of world-class fine art by local and internationally renowned artists, including Steve Neill, Heather Brown, Walfrido Garcia, Jonathan Swanz, Eduardo Bolioli, Avi Kiriaty and Steven Kean. The expansive space allows the gallery to showcase large-scale pieces, like the 10-foot surfboard painted by Eduardo Bolioli, as well as oil paintings, mixed media and hand-blown glass pieces. Kirkpatrick plans to host monthly events at the gallery, too, including exclusive exhibitions, artist meet-and-greets, and live painting demonstrations by guest artists.